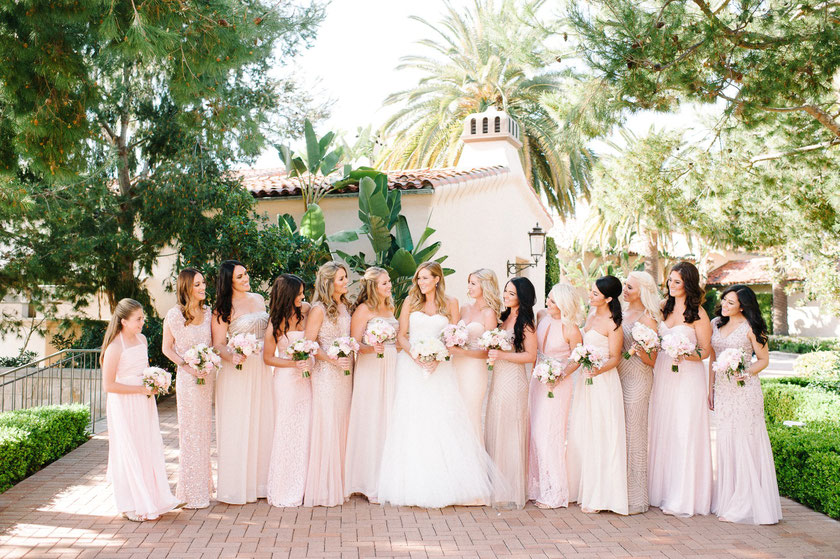 The wedding of Tracie and Joe was not only a celebration of their marriage, but also the day they (and their family and friends!) would find out whether the couple would be having a boy or girl!  With only Rita from M Cake Sweets and myself in on the secret, it definitely was the most anxious and anticipated cake cutting ceremony ever!  The pictures speak for themselves to see the look of surprise, joy, excitement... seriously such a fun moment!!!
Most special was to see these two families come together and show off their obvious bond!
Happy wedding day to Tracie and Joe and looking forward to the arrival of your... baby girl =)!
** Also ENJOY a highlight edit by Mission Visual **
** WEDDING HIGHLIGHTS **
Bridesmaids in varying shades of blush 
The most awesome and memorable surprise gender reveal / cake cutting ceremony 
Treats galore for guests!...  cigar bar, candy station, cappuccino man, late night burgers... 
** IN SERVICE **
Photography:  Daniel Cruz Photography
Videography:  Mission Visual
Floral Decor:  Elegant by Design
Chair Rentals / Lighting:  Chiavari Chair Rentals 
Officiant:  Mack Harris
Musicians:  Dogshow LLC
DJ / MC:  Sota Entertainment
Coffee Bar:  Cappuccino Man
Burger Truck:  TK Burgers
Cake:  M Cake Sweets
Venue / Catering:  The Resort at Pelican Hill